Connexion Bangsar South, January 11, 2023 – IP ServerOne is proud to be one of the sponsors for this year's business summit organized by the non-profit Internet Alliance (IA), targeting the IT industry's hot topic, "Cybersecurity." We are joined by many other sponsors, such as Acronis, KnowBe4, Sangfor, China Mobile, etc.
A round of applause to the IA for organizing such a successful and fruitful business summit! Covering a holistic view of the Malaysian cybersecurity trend, steps to defeat ransomware attacks, and challenges as an SME adopting cybersecurity.
One of the speakers, Dr. Magda Chelly, Managing Director of Responsible CyberWorld, shares her view on simplifying the complexity of cybersecurity. Implementing best practices in your business may be easier than you thought.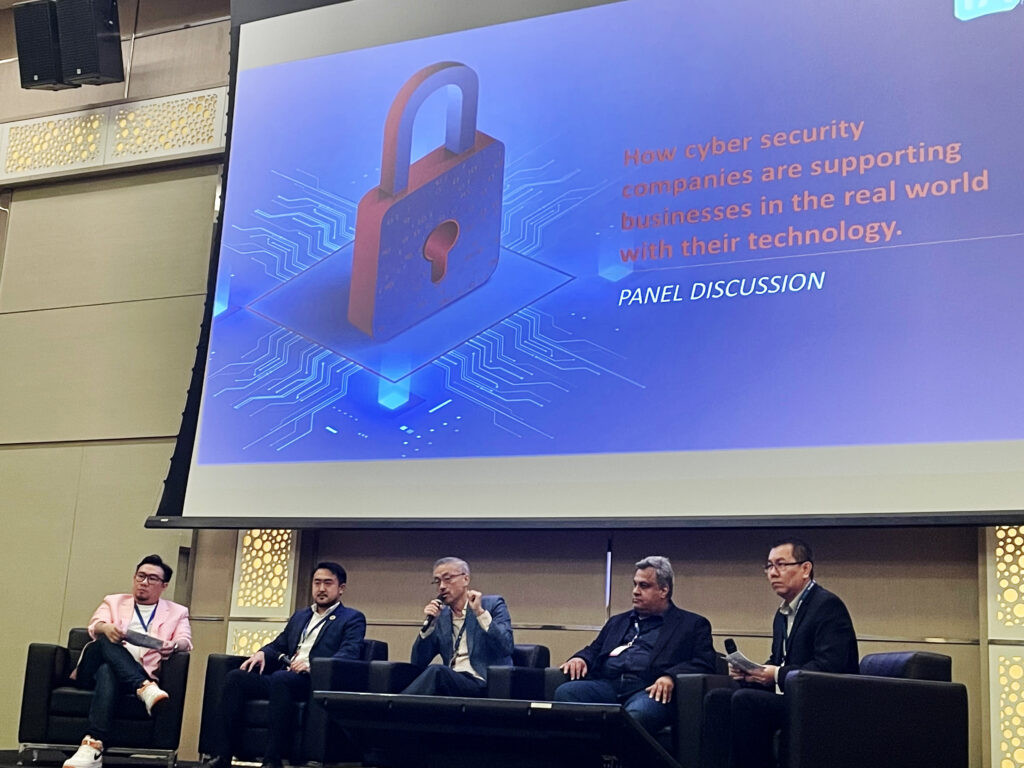 From the right: Sunny Ooi (Vice president of IA & CEO of ClickAsia), Neil Morarji (GM of Acronis Asia Pacific), Simon Ng (Director Sales of IP ServerOne), Yeong Chen Hau (Security Presales Team Lead of Sangfor), and Henry Ho (Director Sales of KnowBe4) 
"Cybersecurity is a Journey, Not a Destination."
Director Sales of IP ServerOne, Simon Ng's shares his cybersecurity advice, "I See You," means we must SEE security as a real threat and implement best practices so that we can be 99.9% home free. Cloud service provider and SMEs must work together in creating a safer data-driven world.
Through this summit, IP ServerOne hopes to increase Malaysian awareness of the importance of having multiple data backups despite hosting in the cloud, by running a limited public cloud campaign: ONE minute for RM500 in cloud credit. Every booth visitor is eligible for RM500 in cloud credit to try out our public cloud hosting – NovaCloud, which comes with automated daily, weekly, and monthly backups. To further enhance the confidence of NovaCloud users, our infrastructure and processes are certified with ISOs. Data recovery was seamless and easy with the support of our round-the-clock experts.
The Internet Alliance Business Summit 2023: Cybersecurity lets us learn how to better protect our businesses, ways to enhance data security, and prepare businesses for the unexpected!