IP ServerOne attains SOC 2 Type II Certification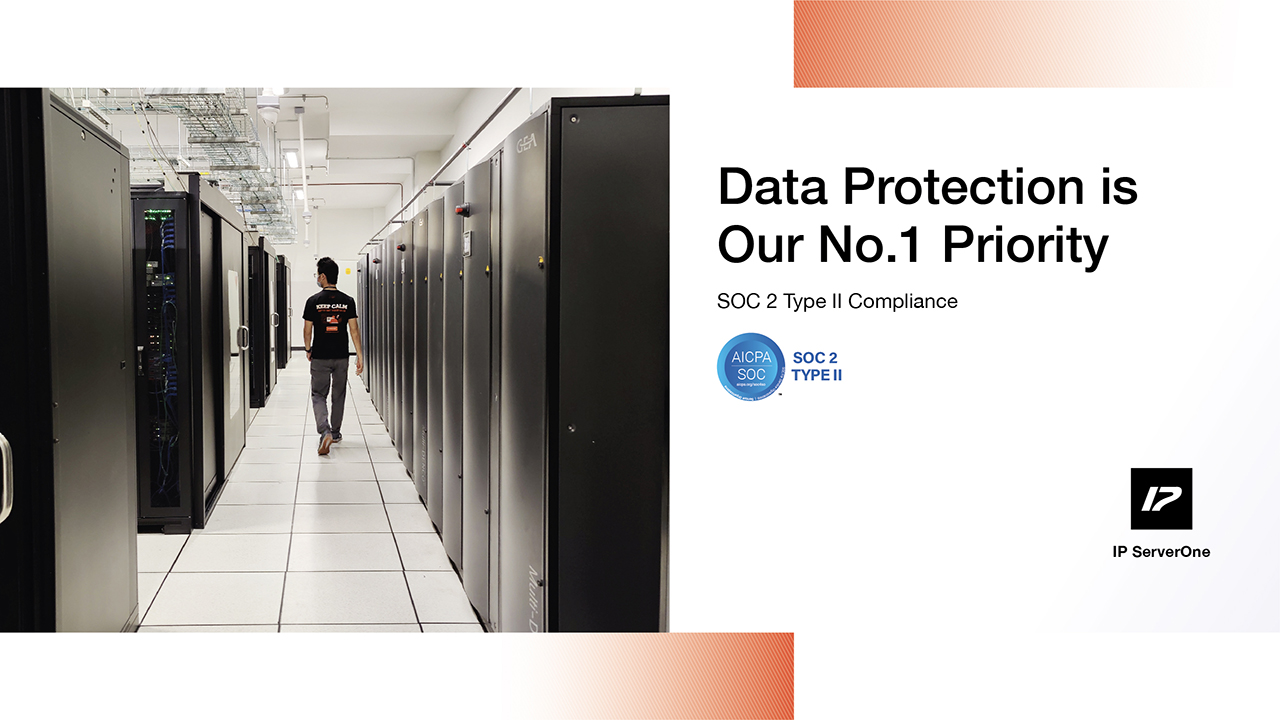 KUALA LUMPUR, July 22, 2022 – "After months of rigorous processes and paperwork, we have finally got it!" said Tracy Tan, DC Operations Team Lead of IP ServerOne.
IP ServerOne has successfully earned its SOC 2 Type II attestation report, thus achieving the highest security in data management that applies to the data center located at Cyberjaya and the offered cloud services, NovaCloud and vCloud.
This marked a significant milestone that confirms our commitment to customers in making data protection our No.1 priority.
Knowing our customers' regulation and operation needs in terms of data security, we consistently upkeep and enhance the security of our infrastructure and best practices, achieving the highest industry standards.
The SOC 2 Type II report covers AICPA's Trust Services Principles and Criteria for Security, Availability, and Confidentiality. This evaluation assesses our design, controls of our system, and operations to ensure the integrity and security of the data management.
Find out more about our certifications here. 
IP ServerOne is a leader in providing managed-cloud hosting, data center colocation, disaster recovery, and cloud backup provider in Southeast Asia. We aimed to simplify the customer cloud journey and amplify their cloud experience with our Tier III data center and best practices that are in-compliant with international standards such as ISO27001, ISO27017, and PCI-DSS alongside other basic security practices. We Host Better.
For more information, visit https://www.ipserverone.com/.
SOURCE IP ServerOne
Connect to Create the right Cloud Solution for You
Let IP ServerOne support your cloud needs every step of the way.