I just want to take a quick opportunity to thank the entire IpserverOne Team for their intense support, particularly I would like to thank Symonde Lim from the sales who has always been ready and available to answer all my questions without hesitation.She has the best attitude and deposition, and always provides a solution to any issue. I believe it is important to recognise good work.
V.Premnath

I have been with them since 2007 and IP Serverone is the only hosting company I would ever consider using for my client. I am very happy with them and want to say millions of thanks to Mr. Lee for the kindness services. I find IP Serverone "top-notch" from many perspectives: availability of staff for questions/ help, customer service oriented, and good value. Anytime anyone ask me which host I recommend, I can proudly say IP Serverone!
David Lau

I am with IPSERVERONE for almost 9 years. I am extremely happy to have them as my hosting provider because of the support. They provide very good and fast response technical support. Most important, they solve technical problem lightning fast. Thanks a lot for your helps throughout these year.
KM Chew

IP Serverone team has done very good job to deliver web hosting service to our company. They give the solution to us and consult us with the perfect service that should we used for our business. Very fast response from the team and very fast solution for any issues.
Mohd Fadzil
IPServerOne provides Awesome 5 Stars Support. There is no perfect server but IPServerOne has done their job nicely. So far it is the best hosting experience & service compared to few other company we have tried. We would like to special thanks Aw Yong & Mak. They are always responsive & solve our issue without delay.
SK Leong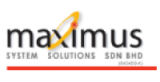 When it comes to web hosting, "SUPPORT" is the most crucial factor. I am delighted to be IPserverone's customer for past 7 years and its support team is very effective to resolve the hosting and email problems I encountered.
James