My experience with IPserverone was very much a positive one. Their knowledge in the subject matter allowed us to make better purchasing decision and savings that would not have been possible with another hosting provider. Their customer service are pleasant to deal with and technical teams are quick to respond and assist to support requests so that we can focus better on other tasks that matter the most. Definitely thumbs up to IPserverone.
Glenson

We have been using IPServerOne for many years from Dedicated to Cloud hosting and we never have any issues with their services, their technical team is trained professionals and specializes in each aspects from Security to Virtualization and Cloud platforms. We are very pleased and impressed by their fast response time for any request we have raised and their excellence in solving it. IPServerOne is highly recommended to all.
Daniel KT Cheah

We installed our first server with IPSERVERONE in 2007, and we have never looked back ever since. The support is round the clock and responsive. Their sales team is very proactive and attentive. They have always been able to think out of the box to provide us a solution to our need. If you are looking for a reliable hosting partner who you can count on, look no further, it's IPSEERVERONE. Overall, is a 5-star from us!
Ian Su

Been dealing with Ipserverone for many years for different organizations. Their support and assistance is really outstanding. I can count on them. I would proudly say that Ipserverone is one of the best vendors i have been working with.
Kanna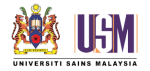 Excellent service and technical support. Server and website always up, good performance and good speed connection. Thank you IP ServerOne!
Faizah Md.Zain

I have been a client of IPSERVERONE since 6 years ago. Thanks for the excellent 24 x 7 services provided by support team and special thanks to my helpful account manager, Symonde. Keeps up the good work. Highly recommended!
Alfred Ang