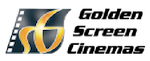 IP Serverone has done some amazing work for GSC over the past three years and we are proud to be partners. We truly appreciate the excellent and timely service, and the dedication and passion of the team to provide us efficient solutions that not only benefit the company but also our customers.
Sharmine Ishak
We are extremely satisfied with the excellent service and prompt response provided by Lee and his team. Great company to work with. Keep up the good job!
Chris Cheong

IPS1 really did a great job from recommending the best solution to deliver it and assist until the whole exercise completed. Kudos to the tech team as well which really helpful throughout the recent migration project. You guys rock!!!
Hafiz

IPServerone has been serving us for more than 8 years now. We started off with shared hosting and has grown now to having over 25 dedicated servers with them. Be it at the start or now, they have been continuously providing same high level of support continuously. Above that, whenever we needed extra help, even if it is out of their service scope, they still provided true effort to research and try their best to find a solution for us. Thank you to the IPserverone team. We are proud to refer them as the ideal hosting solutions partner.
Daniel Ng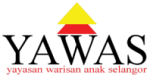 It has been 9 years we have been using IPServerOne services. Thanks for the excellent services, the system that we have been working along the years works smoothly. The technical team ensures all issues that we have been facing will be resolved in the shortest possible time. Thanks and continue for the good work.
Adnin Fisal

We have always received very good service from the IP ServerOne. They deliver our needs on timely manner and they provide us good quality of work which met our expectation. They offer excellent support service with quick response time. On the pricing, they offer really affordable and reasonable pricing which everyone should consider about.
Puvan