IP ServerOne Data Center
A Home For Your Data
COLOCATION SERVICE AT MALAYSIA DATA CENTER
Co-locate your servers and hardware in IPServerOne managed and secured hosting suites. We understand businesses need a fully-equipped data center to safeguard their most highly protected data and hardware.
Our Tier III data center in Malaysia manages more than 5,000 physical servers across 3 countries, with 12,610 square feet of available per floor space for tenant racks and cages. Equipped with the latest infrastructure designs in temperature and humidity control, incoming power from different power grids and substations, and packed with power generators with N+1 configuration with 24hours of backup diesel capacity.
Accordingly, we designed our advanced data centers to keep your valuables secure and ensure your IT operations stay reliable.
Running out of a power outlet to store your running CPUs? Place and run your servers in our powerful data center while connecting across the globe.
Flexible storage space, ranging from standard 1U to full rack of 42U can be utilized for your deployment.
Recognized nationally as a ground for advanced technology, CJ1 data center is located in Cyberjaya, Malaysia. 
Standing tall 24m above sea level, any impact of natural disasters can be avoided or reduced significantly. 
Travel time : 40 minutes from Kuala Lumpur
Included 1st Level Support Services
Continuously taking account of client's concern, our 24/7 Technical Support Executives are always on standby to accommodate your needs. Our technical support team is able to configure and troubleshoot any of your server technicalities, further providing solutions at hand to ensure your IT operations are not in jeopardy.
Our team of experts are ready to bridge the gap between your business and technology and provide you with outstanding and constructive experiences.
Get your data in place with the best security and connectivity.
CJ1 Data Center invites you to be part of the ecosystem.
Always On-Power Allocation

2N PDU (power distribution unit)
2x primary circuit
2 x 32A Commando power socket

Connectivity

A dedicated bandwidth of 100Mbps Internet Connection once your server is plugged-in.
Border Gateway Protocol
IP ServerOne has been contributing 10% of Malaysia's domestic traffic.

All-around protection

24×7 experienced NOC and Managed Services team
Access card control system at all entrance and exit
CCTV surveillance
3-digit combination lock
FM200 suppression system

Stability

UPS runtime in 10 minutes
2x 2MVA diesel generators (expandable to 8MVA) running up to 48 hours

Temperature Regulated Facility

Pre-action water mist
Gas suppression system
Highly sensitive smoke detector (HSSD)
Cooling configuration: computer rack air conditioning (CRAC) unit and down flow precision air conditioners

Scalability

Access card control system at all entrance and exit
Rack size: 600mm x 1200mm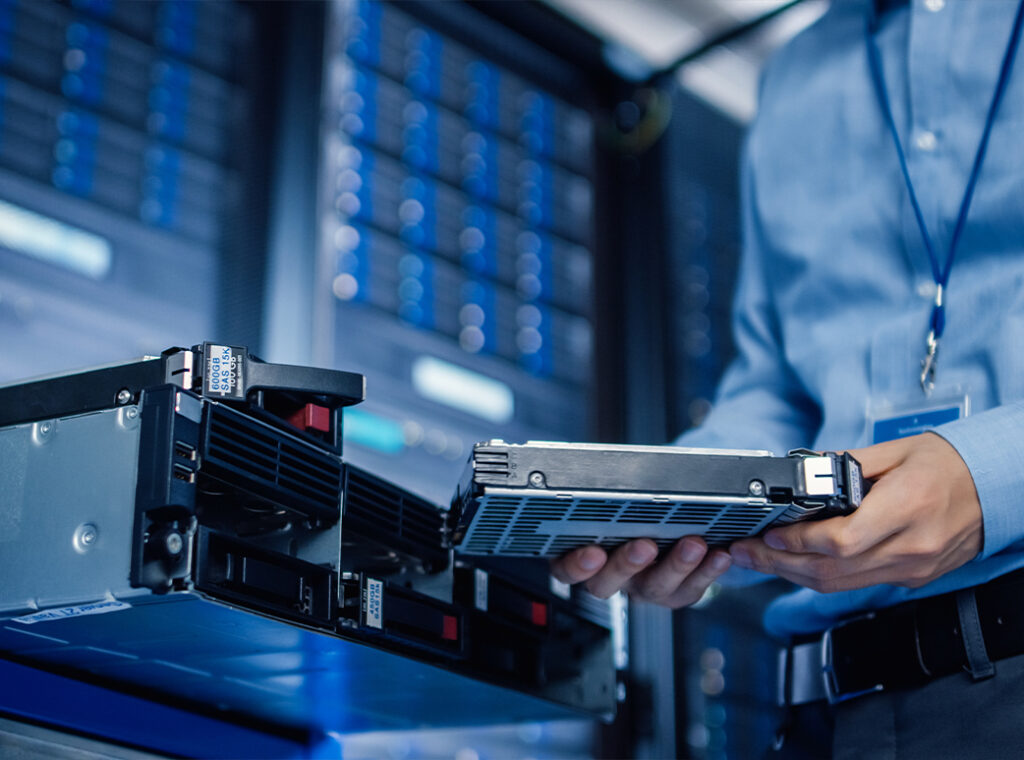 Compartments sharable for all, co-locate your servers with other tenants in the same rack.
• 100 – 1000 watts per hour
• 100Mbps  Bandwidth
• 1 x 100Mbps RJ45 port
A full rack on its own, rent up to 42 units to place your servers.
• 1500 watts per hour
• 200Mbps  Bandwidth
• 1Gbps RJ45 port
This physical enclosure is placed inside CJ1 Data Center at Cyberjaya, Malaysia.
Be secluded from the rest and get your team to arrange their racks with their own coordination.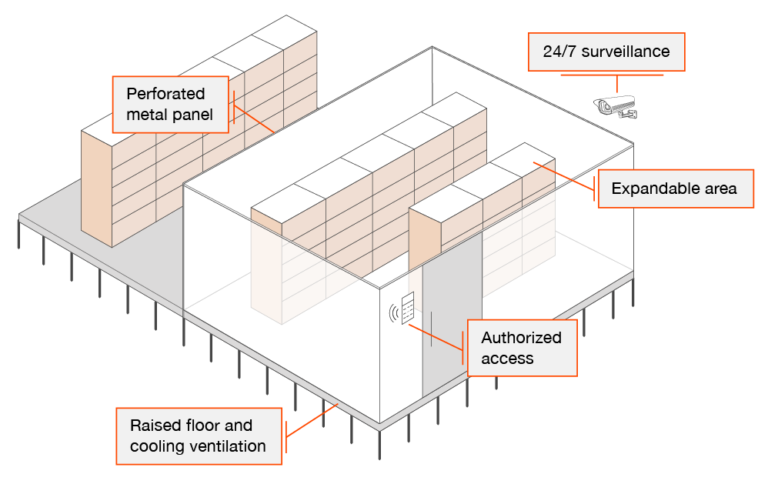 Expandable and secure as can be
Benefits on having your servers in a private cage infrastructure:
Aside from ensuring security within your servers, a private cage can serve as a physical form of security. Only allow authorized personnel and IPServerOne NOC team to enter your private cage for fix and maintenance.
Running servers on heat, a private cage's spacious area will guarantee thorough cooling. Fair distribution of air cooling will allow servers to withstand higher operations and performance.
Freedom for Rack Placement
With a private cage, you'll be able to stack any hardware of yours according to how your organization wants it. Cable line, firewall, servers, the freedom to arrange is all yours.
Build your own data center space inside our data center. Maintained by us, utilized by you.
Get the home in a secure environment your servers deserved.